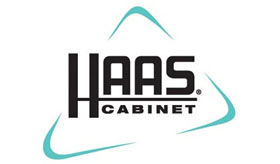 Cabinetry sales and installation are what started this company so many years ago.  Over time all the other services we now offer were built around this.
For over 20 years we have proudly sold and installed high-quality Haas Cabinets.  We are proud to be a factory recognized dealer and certified installer for Haas!
Many places require you to work with a contractor or their in house staff in order for you to purchase their product, we do not!  We are glad to help get you what you need in order for you to compete your project yourself!
However, if you are more comfortable having someone handle the entire project, that's no problem!.  We have an entire team that can handle everything from design to installation.  If you are in need of a contractor to oversee your project, look no further!  We are glad to coordinate and see your project through from start to finish!
For more information about Haas Cabinets, and to see what styles and options are available, you can visit their website at www.haascabinet.com