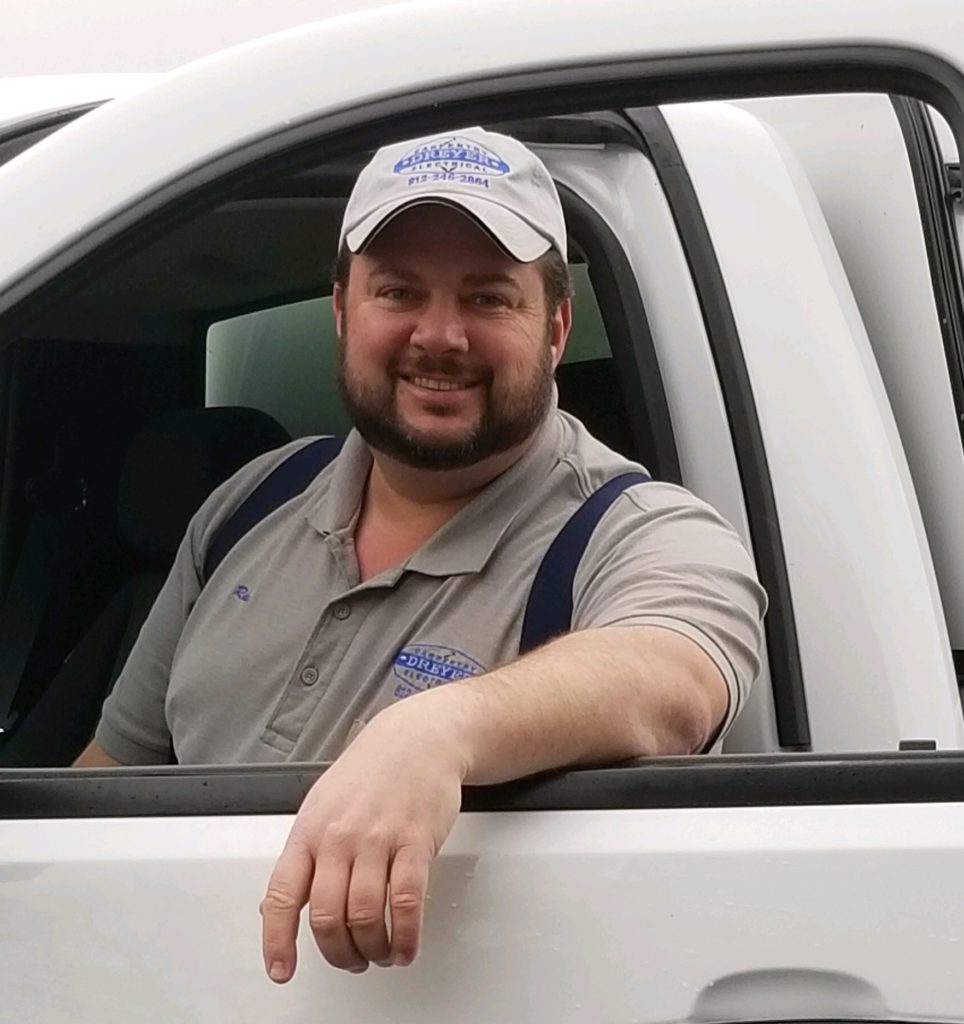 Ray Dreyer has over 20 years of carpentry experience including creating beautiful custom furniture, designing and installing kitchen cabinet solutions, remodeling bathrooms, and repairing homes.  He prides himself in the reputation that he and his team have forged over the years with their many customers.
Meet The Team
Scott McCarty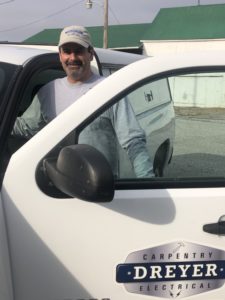 Scott comes with almost 25 years experience in the cabinet and construction industry. Not only is he a master cabinet maker but also well versed in many other facets of construction.  His ability to come up with creative solutions also makes him a critical part of this team, and we are proud he is!
Tricia joined our team in 2019. She received a Bachelor's Degree in Interior Design from Sullivan College of Technology and Design in 2011. She started out in the commercial design industry, but soon discovered her love for residential design after working as a design consultant in a home center showroom and assisting with kitchen and bath remodels in 2013. She can not only help you design your layout, but she also has an eye for color and would love to help you select finishes for your new space, too!
Tricia Lanham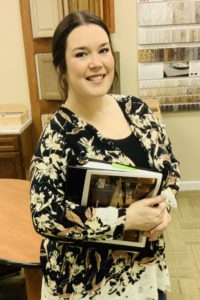 Austin Kincaid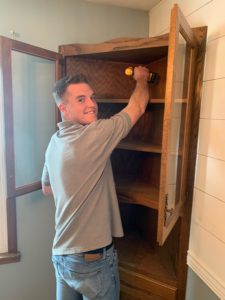 Austin is a 2021 graduate of New Albany high school where he excelled in not only football, but at Prosser vocational school where he completed the building trades program. His passions are construction, building, and carpentry. He has worked with us the past few summers and enjoys seeing the transformations of our projects. We are excited to see the next generation of young people pick up the craft and carry it on! We know he will excel at anything he does, and glad to have him as part of the team!
Ty is a 2021 graduate of Silver Creek high school and also a graduate of the Prosser vocational school electrical apprentice program. Ty graduated from Prosser at the top of his class, and was awarded a scholarship for his outstanding accomplishments in the trade! He finds it truly amazing to work with our own Donnie Mauck, who also trained his professor at Prosser! We are thrilled to have him as part of the team and look forward to seeing him grow in his craft.
Ty Kennedy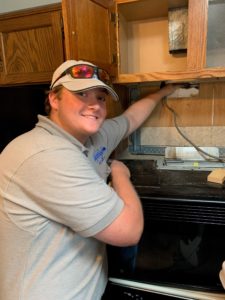 Cabinetry// Countertops// Hardware// Electrical//
Carpentry // General Repairs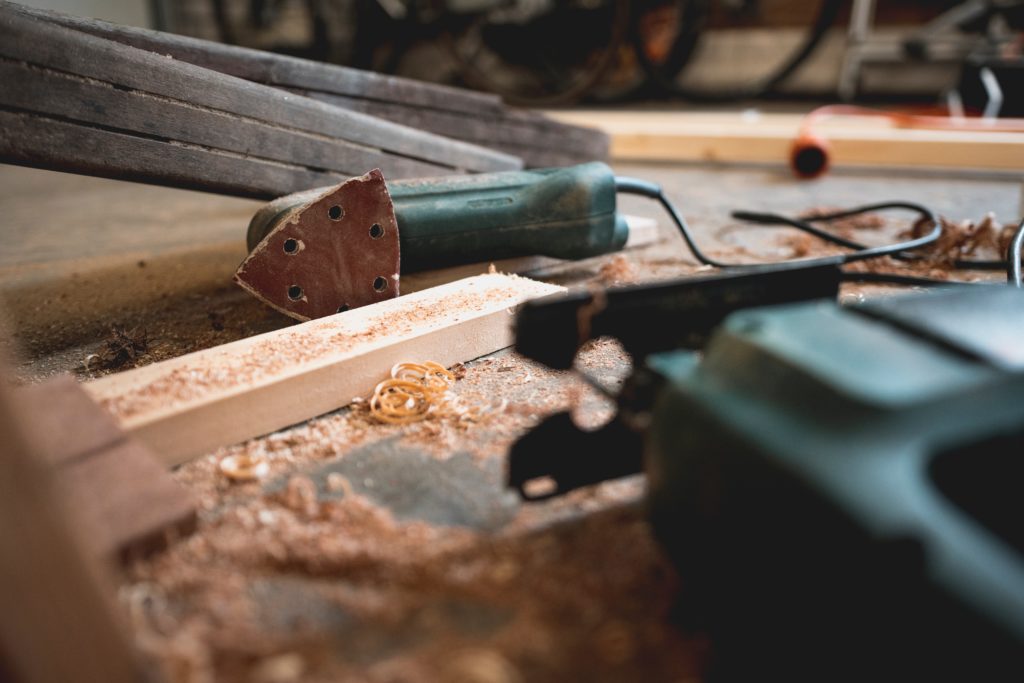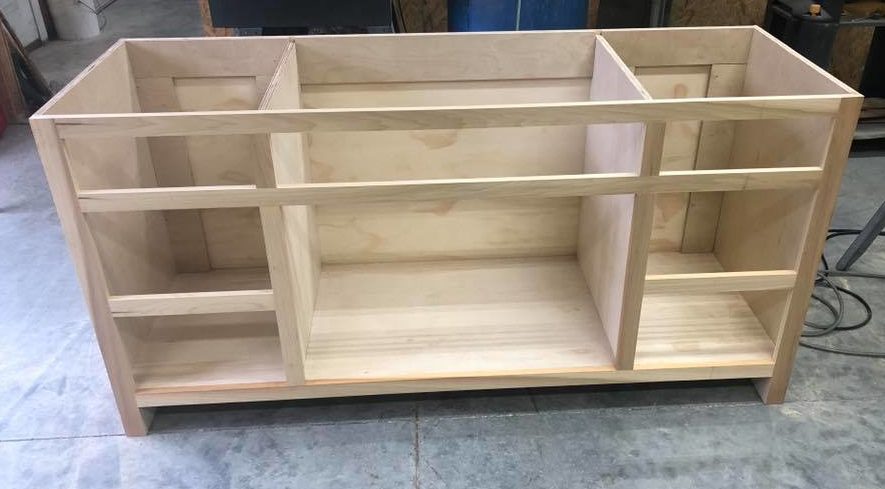 We're knowledgeable about making your furniture …
Have an idea for something special and want to to see it turn into reality? Give us a call to see what we can make for you.
Why Choose Us
Professional Staff
Quality Materials
Creative Designers
Latest Technology
Reasonable Rates
Licensed and Insured
Free Estimates
Many Satisfied Customers!
We came to Ray with an idea on what we wanted to do to our basement. He made a couple suggestions on ways to provide better flow, with the space we had. Sometimes it's hard to imagine what a space will look like when it's just concrete and load bearing 2×4's. But we're so glad we took his ideas/ suggestions. The basement turned out awesome. Couldn't be happier. Thanks again Dreyer carpentry, Hank McMahon, Donnie and Warren Logan.
I had a plumbing emergency in the middle of the night this week. I called Ray first thing the next morning and he was at my house within a few hours. Customer service and efficiency is top notch! Ray followed up that evening to make sure everything was working as new. I will be using his service for updates/remodels in the future without a doubt. 100% satisfied customer.
Every complimentary adjective could be used to describe Ray and his employees!! Replaced 3 ceiling fans. Now, this may not be much to some but it was EVERYTHING to us. So refreshing to have 2 of the nicest guys working in our house…and VERY patient. Thrilled to know they also install granite counter tops!! I have no reservation in HIGHLY recommending this awesome company!! Thank you Kim Johnson and Troy Kaufer for recommending them!!!
Ray and team done a terrific job doing updates in my kitchen, replacing interior doors and fixing holes in ceiling due to water damage. Ray stayed in communication during the whole process. Everything was done on time. I felt completely safe having Ray and his team in my home even when I was not home. Thanks again for your hard work, I will defiantly be recommending you to others.